Repeat Prescriptions
If you take regular medication and your doctor thinks it appropriate he or she may authorise you to obtain a repeat prescription via our computerised system without seeing the doctor every time.
You can also, once you have created an account, request your prescription on-line via the link at the top of this page. Please ask at reception for details.
Unfortunately, for reasons of medical safety we cannot accept a request for medications by telephone OR via e-mail.
Please note that other requests for repeat medication that have not been previously authorised by a doctor, may be refused, without attending a further consultation, (e.g. written requests or unauthorised additions to the computerised slip). Again this is for medical safety.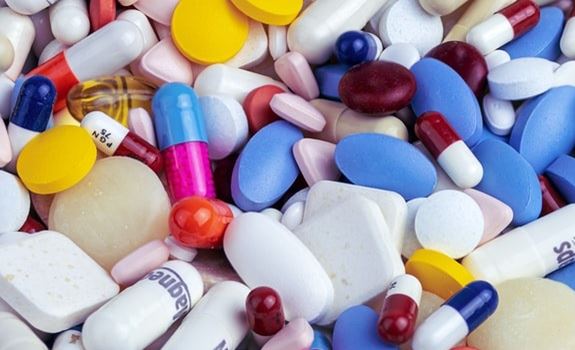 How soon will my prescription be ready to collect?
From the date you place your request, it will take up to 3 working days to process; this includes online orders.
N.B. Prescriptions may be collected on your behalf, however due to the Data Protection Act 1998 we require authorisation in the form of a consent form. Please print and sign this form to be presented when your prescription is picked up.
Medication Reviews
You will be requested to attend at regular intervals to have your condition and treatment reviewed. Please note, if you have an overdue medication review, your request may be refused.
For minor and stable conditions, this can be done by speaking to the duty doctor.
Prescription Fees
Help with NHS costs
In England, around 90% of prescription items are dispensed free. This includes exemptions from charging for those on low incomes, such as:
those on specific benefits or through the NHS Low Income Scheme
those who are age exempt
those with certain medical conditions
More information is available at NHS Choices
NHS Charges
These charges apply in England only. In Northern Ireland, Scotland and Wales prescriptions are free of charge.
Prescription (per item): £9.65
12-month prepayment certificate (PPC): £111.60
3-month PPC: £31.25
If you will have to pay for four or more prescription items in three months or more than 14 items in 12 months, you may find it cheaper to buy a PPC.
Telephone advice and order line 0300 330 1341
General Public - Buy or Renew a PPC On-line
There is further information about prescription exemptions and fees on the NHS website.
Over The Counter Medicines
NHS England issue guidance on conditions for which over the counter medicines should not be prescribed by GPs.
Chemists
Boots the Chemist, Station Road, Quorn - 01509 412545
Boots the Chemist, High St, Barrow upon Soar - 01509 412558
Oakwood Pharmacy, Woodhouse Eaves - 01509 890520
Boots the Chemist, Swan St, Sileby - 01509 812363
Rothley Pharmacy, 7 Woodgate - 0116 230 2194
Mountsorrel Pharmacy, 99 Rothley Road - 0116 230 2147
Riverside Pharmacy (within Costcutters) 112-114 Barrow Road, Sileby- 01509 817360